You are here
Alumni in the Field: Evolving Disaster Management and Response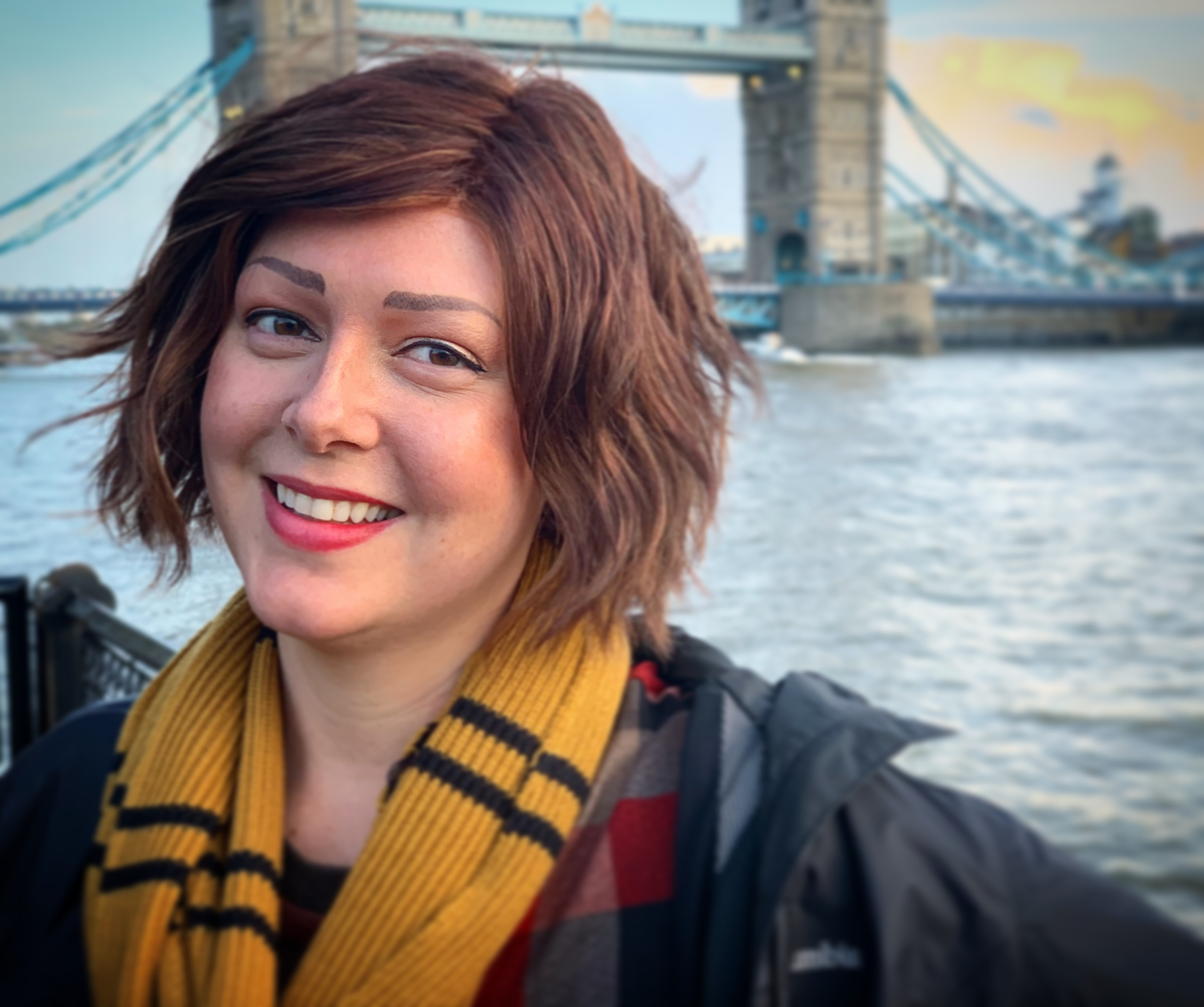 For one Tulane University School of Social Work student, achieving a Master of Science with the Disaster Resilience Leadership Academy (DRLA) is a milestone on a journey that began when she was young. What started as a childhood fascination has carried May 2021 graduate Leah Odeneal to a disaster preparedness position for which she feels well-equipped due to the DRLA program.
"I feel like I was a disaster preparer my whole life," said Leah. "When there were severe weather warnings when I was a kid, I was rounding up the family with the right shoes, flashlights, helmets, and supplies, and getting them all down to the basement."
That passion led Leah to study meteorology at Mississippi State University. "I wanted to understand the science behind disasters and help people to be prepared," she said. During her studies, she learned about the broader world of disaster management. 
She worked for the American Red Cross after receiving her first master's degree in communication from the University of South Alabama. She participated in various disaster response operations across the United States including Hurricane Sandy and the Deepwater Horizon Oil Spill. "I managed volunteer teams during the April 2011 Tornado Super Outbreak and directed operations across south Alabama during Hurricane Isaac," she said. "I learned about the logistics of disasters - the rules of preparing and responding." 
A part of her disaster management learning was missing, however, and Leah began to notice those gaps. "The response was never from the perspective of equity. It did not focus on uncovering vulnerabilities," she said. "It was reactive. It was missing a social justice approach."
Along her journey, Leah found herself as a Tulane University employee, first working with the Tulane Center for Advanced Medical Simulation and then as a Program Manager for TSSW's Master of Social Work program. She learned more about the MS-DRL program through her connection to Tulane and began considering her second master's degree.
Leah was pleased to discover that the DRLA curriculum offers an opportunity for proactive and sustainable solutions to address these inequities in disaster management and response. "The DRLA program approaches the disaster preparedness realm through a point of view that has been sorely lacking in this field," she said. "It shifted my perspective, and we need people to learn this perspective."
In Leah's previous iteration as a disaster manager, she felt the approach was to come into all  situations as the expert. "It would be 'we know what to do, and we are going to save you,'" she said. "And, one of the critical lessons I've learned through this program is to understand the value of the people you are serving. They know their needs, their geography, their capabilities. They are best equipped to lead everyone to the best possible solution."
The DRLA program supports its students in understanding that making assumptions about people, culture, and circumstances can be counter-productive. "When those in disaster response make an incorrect statement about people or culture, they lose their credibility with those they are trying to serve," Leah said. "We have to come in with humility. Listen first. Speak second. We cannot do the work we need to do without the real experts, and those are the people in the communities."
Leah hopes to serve as a bridge between the old guard of emergency management and a group of preparers and responders who center on equity. "I know how to utilize the National Incident Management System's shared vocabulary to talk to the first responders, the local government, and the non-profit organizations and I have this experience and knowledge through the DRLA program to focus on justice," Leah said. "Speaking both languages can bring everyone together for the best possible outcomes."
Looking toward the evolution of the profession as well as planning for future conditions, Leah hopes that society can continue to shift toward a whole community approach and away from a reliance on the federal government for disaster management and response. "The federal government will never be the solution for every community," she said. "We need to rely on local individuals to be the primary responders, to be the leaders, and to be the designers of solutions that are workable so that we don't have to disrupt lives and cultures and communities."
Leah added that she wants to see communities carrying on in a more sustainable and resilient way, empowered to lead with funding and infrastructure.
As for her personal journey and what advice she can offer to those considering graduate school, Leah recommends a strong support system. "I've had phenomenal support, including TSSW faculty," she said. "Surround yourself with positive forces that inspire you to do meaningful work and affirm your path forward. I've been lucky to have people who treat me as an equal, as a colleague, and when people you respect and admire support you, it propels you forward."
Leah's next destination in her journey is Genwest Systems, Inc., where she will be supporting the National Oceanic and Atmospheric Administration's Disaster Preparedness Program as a Disaster Preparedness Specialist. "I'll be helping NOAA staff and offices prepare for disasters, and I know my younger self would be very proud to see where I am today," she said.