You are here
Welcome New Assistant Professors - Dr. Downey and Dr. Kim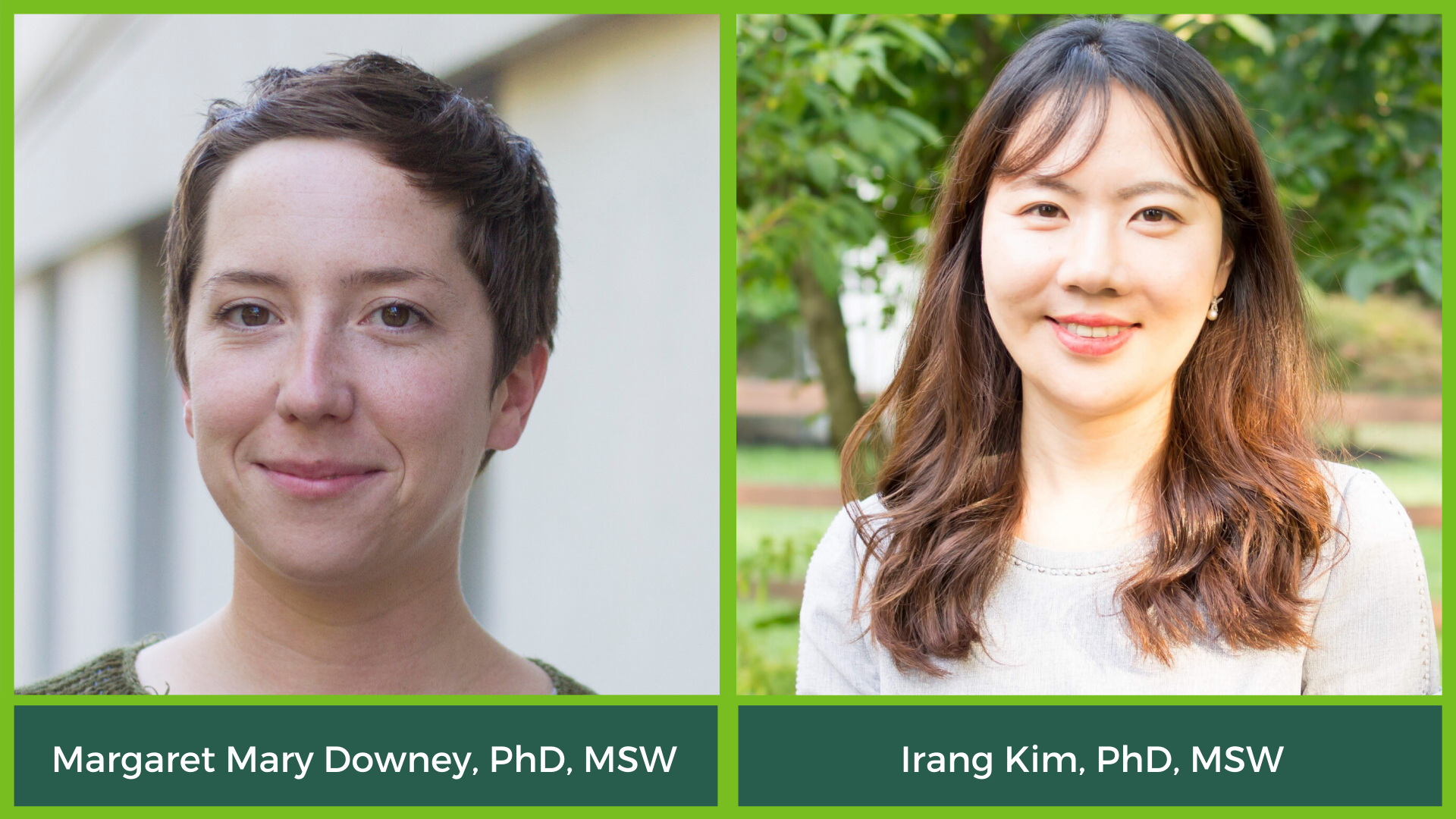 TSSW is pleased to welcome Dr. Margaret Mary Downey and Dr. Irang Kim to our faculty as Assistant Professors.
Margaret Mary Downey, PhD, MSW 
Dr. Margaret Mary Downey is an Assistant Professor at Tulane University's School of Social Work with a focus on the social and structural determinants of health inequities, particularly those in reproductive and maternal health. Her research interests include the role of health-related social workers as street-level bureaucrats and structural competency, an emerging education paradigm that trains health professionals in understanding the relationships among race, class, the embodiment of health inequities at the patient level, and symptom expression.
Her current work uses critical ethnographic methods to examine how frontline health workers understand and intervene upon racial and economic reproductive and maternal health inequities.
Dr. Downey completed a BA in English Literature at Temple University and an MSW and PhD in Social Welfare from the University of California, Berkeley.
Irang Kim, PhD, MSW
Dr. Kim's research builds on more than ten years of professional experience supporting individuals with autism spectrum disorder (ASD) and other developmental disabilities (DDs) and their families. Her study is focused on two areas: 1) examination of disparities in underserved communities of children with ASD and other DDs; and 2) development of empirically based, culturally relevant interventions for parents of young children with autism spectrum disorder.
Dr. Kim received a MSW from the University of South Carolina and a PhD from the University of Georgia. Given the lack of knowledge of ethnic minority families, her dissertation focused on caregiving experiences of Korean American immigrant parents of children with DDs. With funding from the Organization for Autism Research, she conducted a rigorous qualitative study.
Dr. Kim completed a Postdoctoral Fellowship under the mentorship of Sarah Dababnah, PhD, MPH, MSW, she dedicated her time to two community-based studies in Maryland. First, she coordinated a feasibility study of a peer-led program for Black families in low-income Baltimore communities raising young children with autism spectrum disorder. Second, she led the project to better understand service need and barriers of Asian American families raising children with DDs in Maryland.
Please join us in welcoming Dr. Downey and Dr. Kim to the School of Social Work faculty.