You are here
TSSW's Disaster Resilience Leadership Academy to Host Climate X JEDI Spring Institute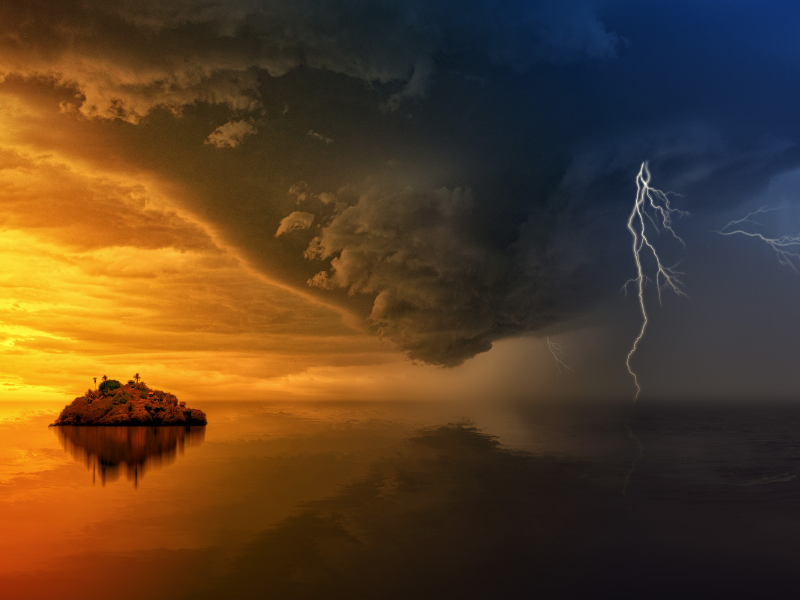 As it continues to share its expertise and innovation in addressing climate change and disasters with their subsequent impacts, the Disaster Resilience Leadership Academy has launched its first Spring Institute for graduate and professional students at Tulane University. The course, entitled "Climate X JEDI," will imbue justice, equity, diversity, and inclusivity (JEDI) into information on climate change and its effects. 
DRLA is expanding its popular interdisciplinary summer institute to the spring semester, providing individuals the opportunity to explore what is lacking in the conversations around climate change, disasters, and marginalized communities in order to recognize and formulate adaptable disaster preparedness and response approaches. "This is a timely institute for Tulane students focusing on one of the most pressing issues of our generation, namely climate change," said Dr. Reggie Ferreira, Director of the DRLA program. "It builds upon our previous summer institute, and this is one of the first courses of its kind in the nation." 
One of the course's key questions is "how does justice, or lack thereof, impact climate and disaster resilience?" To support course participants in answering that, DRLA has asked climate and equity experts Monica Sanders, Bradley Dean, and Justice Shorter to lead the spring institute. 
The online class will be a kickoff call and three salon-style Saturday sessions with disaster policy makers and leaders from community organizations, government agencies, domestic and international non-governmental organizations, and the business community. Students will have the opportunity to interact with thought leaders in Washington, DC and from around the country and globe to learn, network, and consider how a justice-focused, resilient future should be constructed. 
In between sessions, the students will participate in online boards centered on the institute's theme. They will have a final paper at the end of the institute. "This institute is experiential and interactive and driven by networking and participation rather than traditional doctrinal approaches," Ms. Sanders said.
The importance of combining these areas cannot be understated. "The conversations around social justice, climate change, and environmental degradation are not mutually exclusive," said Ms. Sanders. "The impacts on communities and opportunities for resilience are converging. Therefore, the way we prepare our students must also reflect that convergence."
Institute participants will gain awareness and ideas about practical applications about JEDI. "They should also understand the connections between individual mindset, professional training, and relatability to the communities with which they will be working," Ms. Sanders said.
TSSW's DRLA program remains on the forefront of facilitating these conversations not only because of its proximity and experience with disaster but because of the school's mission to promote well-being and equitable treatment of all individuals. That must include when preparing for and responding to the inevitable impact of climate change. "It is imperative that we train the next generation of changemakers who will work towards addressing climate change, to utilize modalities that are accessible to all and most important that frontline communities have a voice in the process," said Dr. Ferreira.
Graduate and professional students interested in taking the course in the Spring 2022 may register through the Tulane schedule of classes.