You are here
Three DSW Candidates Awarded SAMHSA Fellowship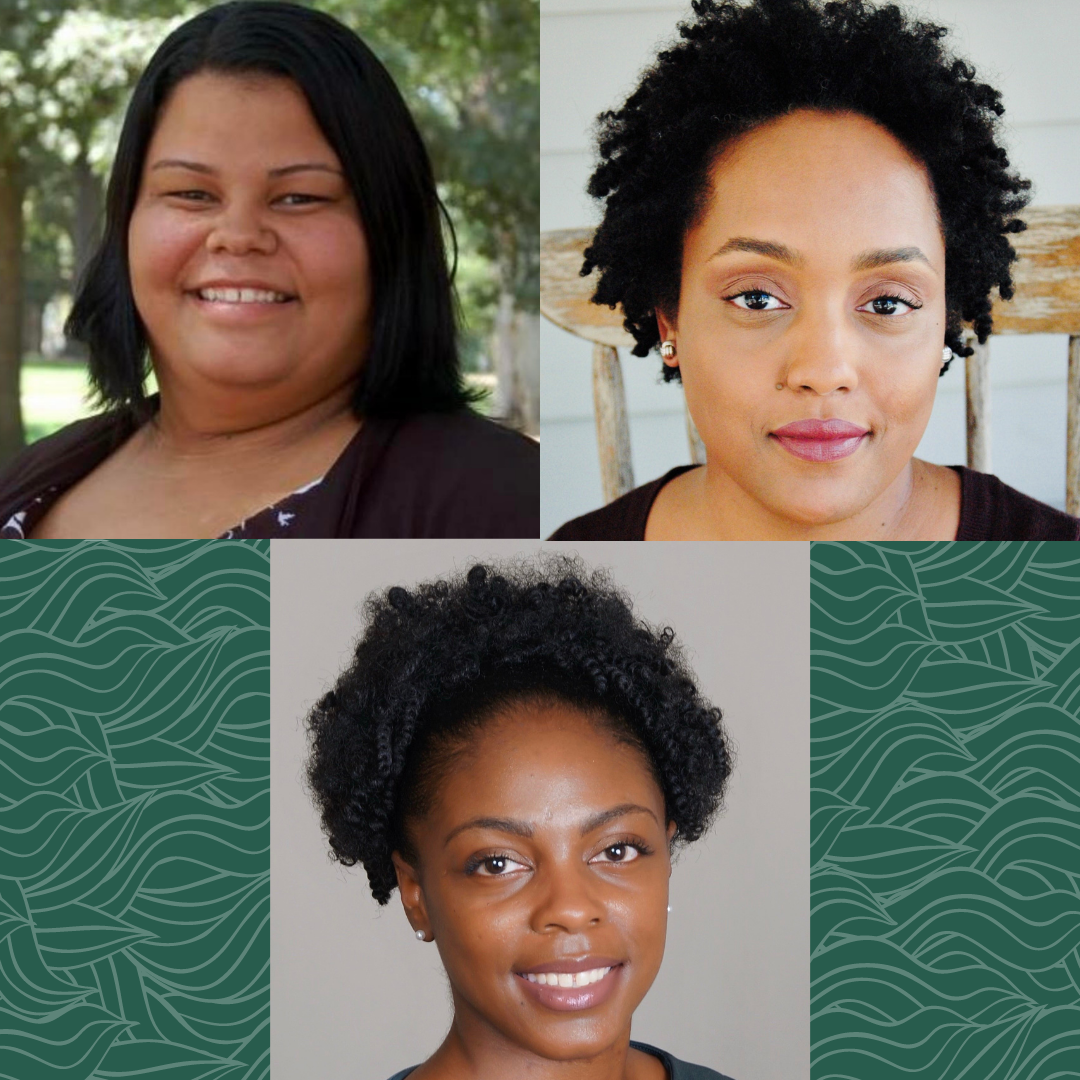 To serve the mental health needs of a diverse population, communities need knowledgeable and well-trained practitioners that represent them. The Tulane University School of Social Work is pleased to have three of its Doctorate of Social Work (DSW) candidates named to the Minority Fellowship Program (MFP) of the Substance Abuse and Mental Health Services Administration (SAMHSA). Brittany Hammonds, Jamie Ingram, and Virginia White will receive scholarships and training that not only advances their careers but also supports increased racial and ethnic diversity in behavioral health services. The current class of 55 interdisciplinary fellows includes master's and doctoral level students from around the United States.
"For over five years, we've been supporting DSW candidates in applying for these fellowships. We haven't received one, let alone three, and we couldn't be more proud of Brittany, Jamie, and Virginia," said Dr. Tonya Hansel, DSW Program Director. "In addition to the MFP's scholarship and training, it provides an incredible networking opportunity to learn with and from behavioral health professionals from all over the country." 
Hammonds, Ingram, and White join two TSSW faculty members who were MFP fellows, including Dr. Maurya Glaude, Director of Field Education and Professor of Practice, and Dr. Joan Blakey, Associate Professor. 
With sponsorship from the American Psychological Association, the MFP provides support and funding so that individuals can obtain advanced degrees in pursuit of expertise that reduces health disparities and improves behavioral health care outcomes for racial and ethnic populations. 
The fellowship recipients are grateful for this opportunity and look forward to professional and leadership development seminars, conferences, and meetings as well as opportunities for mentoring, supervision, and clinical interactions.
Brittany Hammonds, LCSW, LCAS, CCS is a clinical supervisor for a substance abuse agency in Charlotte, NC and is in her 4th semester at Tulane. "Being awarded this fellowship shows me, and other Native American people, that we belong at the decision making table." Hammonds said. "It also allows for me to continue my passion with working with the substance abuse population."
Jamie Ingram, LCSW, LCAS lives in Durham, NC with her husband and two children. In her third semester of the DSW program, she is also a Clinical Addictions Therapist for UNC Health-Alcohol and Substance Abuse Program (ASAP). "My selection as an IMFP fellow exemplifies perseverance, hope, and dedication to my work and my higher calling," Ingram said. "God has given me unimaginable strength to overcome obstacles, to endure the journey, and to reach and exceed my goals." 
Virginia White, MSW lives in Kansas City, MO and is in her third year of the program. "I'm excited to receive support directed towards my passion and career interest to promote Minority Health," White said.
Founded in 1973, the MFP is administered by the SAMHSA Center for Mental Health Services (CMHS) and the SAMHSA Center for Substance Abuse Treatment (CSAT) and focuses on addressing behavioral health workforce shortages and training practitioners on recovery-based practices.