You are here
TSSW Announces Undergraduate Course on Death and Dying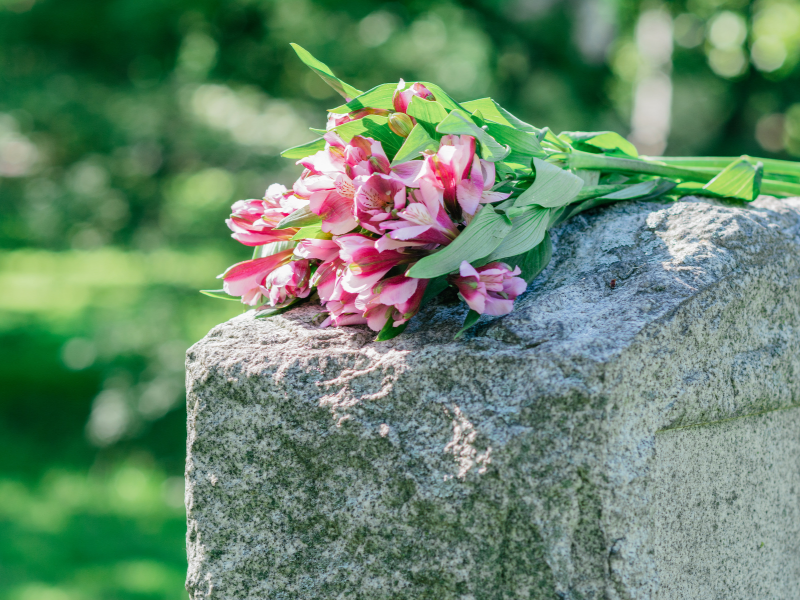 Death is a persistent part of life. Saying that may seem morbid, but reducing the stigma around these conversations is one of the many objectives of a new undergraduate course from the Tulane University School of Social Work. 
Master of Social Work Program Director and Clinical Assistant Professor Dr. Crystal Broussard developed and has taught a course around dying and death at the graduate level for several years. It has been popular in TSSW's Master of Social Work program, and beginning in the Fall 2021 semester, undergraduate students will be able to take "No One Lives Forever" (SOWK 3200) to learn about the ways individuals and society interact with the end of life. 
While the content is not clinical in nature, Dr. Broussard's experience as a hospice social worker helped inform class readings, discussions, and activities. "We will learn and talk about difficult issues like physician-assisted death, euthanasia, suicide, and violent death. Students will reflect on their own experiences and their ideas of right and wrong," Dr. Broussard said. "We'll also ask them to connect these topics to where they are in a conversation and activity on how to remove the stigma and seek support for mental health here at Tulane." 
Other topics covered in the course include chronic illness, advanced directives, rituals throughout history and around the world, and the green funeral movement. "In the 1960s, we took death out of the home and into institutions. We've lost a generation of modeling of how to care for the dying and dead." said Dr. Broussard. "Dying is a process. When we put it behind closed doors, it interrupts the process and the end-of-life work we could be doing. This course opens a door to the natural part of life so that when we face it we can know what to do with it." 
Dr. Broussard has taught this class to nurses, doctors, and lawyers, individuals who interact with end-of-life decisions and experiences in their professions; however, everyone will find the course useful. Students will engage with material in a way that both broadens their knowledge and deepens their personal ability to deal with death and dying. "I hope students can become the voice of reason in challenging times," said Dr. Broussard. "When they see pain in family, friends, and communities, I want them to be able to stand in that with the knowledge they have developed." 
Knowing the meaningful experience this course provides, Dr. Patrick Bordnick, Dean of the School of Social Work, is pleased to see it as an offering for undergraduates. "Sharing knowledge to help others is part of our profession," said Dean Bordnick. "Social work education involves self-reflection and respecting the dignity and worth of all people, which is something that can extend beyond the classroom and into the society." 
An expanded version will also be offered to TSSW's graduate students in the Spring. "I'm excited to see this refreshed course with new content, including New Orleans specific funeral practices," said Dean Bordnick. 
Even if someone has not experienced a physical loss, they have experienced a transition. Dr. Broussard aims to help course participants think differently about death. "Around the world, different cultures have lovely ways to integrate the deceased into their everyday lives. When we stop thinking in a Eurocentric way, we can consider how to create a new relationship between ourselves and who or what we've lost," Dr. Broussard said. "Death is not a page we turn. It's a thread woven throughout our lives." 
While its focus is providing top-tier graduate programs, TSSW offers a number of undergraduate courses to support the education goals of all Tulanians. This fall, TSSW is pleased to introduce three new undergraduate courses, including "Protest, White Supremacy, Social Justice, and EDI Activism" (SOWK 3500), "No One Lives Forever: Death & Dying in the Modern Era" (SOWK 3200) and "Morphology of Disasters" (SOWK 4800). More information is available in Tulane's Course Catalogue. 
---
Photo description: A bouquet of pink flowers sits atop a concrete grave marker at a cemetery.