You are here
TSSW Announces Undergraduate Course on the Morphology of Disasters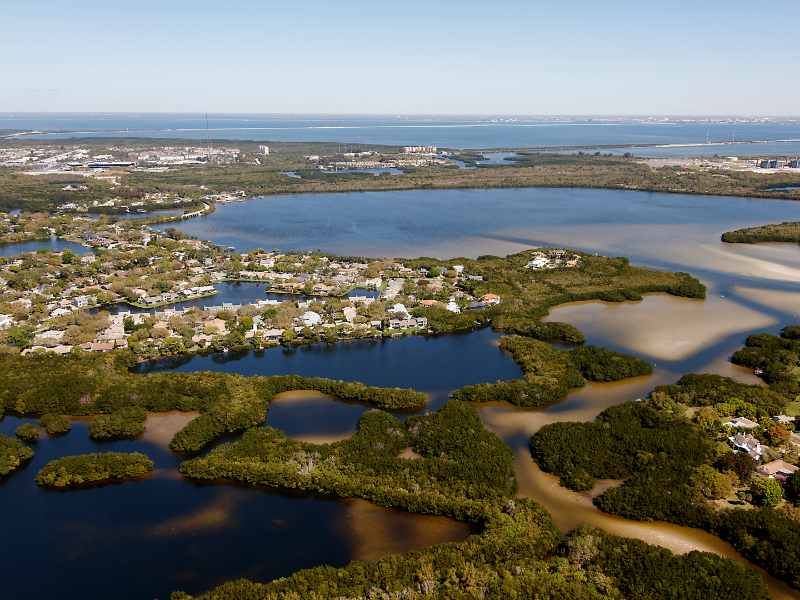 Disasters come in many forms – extreme weather, wildfires, building failures, pandemics – and a variety of approaches exist to prepare for and mitigate their far-reaching effects. The graduate-level Disaster Resilience Leadership Academy within the Tulane University School of Social Work moves beyond disaster management and response to specifically target the role and development of interdisciplinary leadership. DRLA is pleased to bring this perspective and expertise to undergraduates this Fall semester.   
Developing an understanding of what defines and creates disasters as well as their associated impacts and how to mitigate those through policy and legislation is the focus of "Morphology of Disasters" (SOWK 4800). DRLA Director Dr. Reggie Ferreira has developed this course in the hopes that students of any undergraduate program can apply what they learn in their chosen career paths. "Given the steep rise of disasters and that we are currently experiencing a disaster with COVID-19, it made sense to share our expertise in the field of disaster management and resilience with Tulane's undergraduate students," said Dr. Ferreira. "It extends DRLA's approach of disaster preparedness and response and will support students with the knowledge and skills to partner with individuals and communities in addressing the root causes of vulnerability." 
Students will learn about frameworks for assessing disaster impacts on economic, human, social, environmental, and infrastructure factors, and the leading solutions for addressing disasters. "The course will introduce disasters, analyze and apply the frameworks, and close out with a focus on solutions for addressing disasters," Dr. Ferreira said. "The class has several interactive exercises that fosters experiential learning for students, and we'll have guest lectures from internationally-renowned experts in the field."  
DRLA is a strong academic program with a dynamic and innovative focus on implementing effective systems and programs that respect the culture and diversity of those they intend to help. "This program's curriculum takes a human-centered approach to mitigating, preparing for, and managing disasters," said Dr. Patrick Bordnick. "Sharing what we've learned about the toll disasters take on individuals and communities with Tulane's undergraduate students allows them to be part of a disaster management future that respects the strengths of individuals, communities, and culture in developing and deploying preparedness and response tactics."  
Root causes, dynamic pressures, and unsafe conditions shape the associated impacts of disaster on the individual, families, households, and communities, and TSSW and DRLA are uniquely positioned to support those who can develop innovative and sustainable solutions for an ever-increasing universal problem. "According to several disaster definitions, it is only a disaster if the human element is involved," said Dr. Ferreira. "Who better than social work, which understands the dynamics and intricacies of human behavior, to lead a course such as this to introduce students to the human element that is often forgotten when it comes to disasters." 
While its focus is providing top-tier graduate programs, TSSW offers a number of undergraduate courses to support the education goals of all Tulanians. This fall, TSSW is pleased to introduce three new undergraduate courses, including "Morphology of Disasters" (SOWK 4800), "Protest, White Supremacy, Social Justice, and EDI Activism" (SOWK 3500), and "No One Lives Forever: Death & Dying in the Modern Era" (SOWK 3200). More information is available in Tulane's Course Catalogue.