You are here
From the Field: Spotlight on Larissa N. Parrott, DSW, LICSW-PIP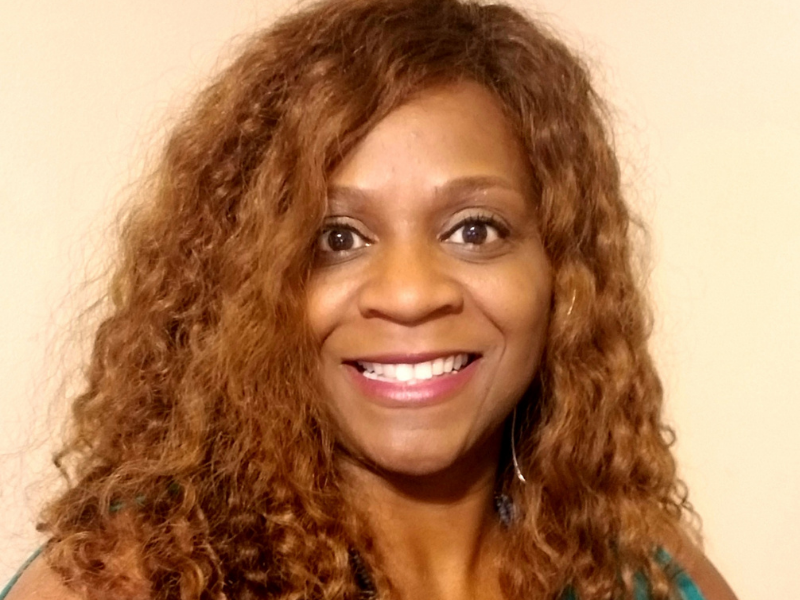 In celebration of National Social Worker Month and Women's History Month, we are featuring many of the women social workers that support the Tulane University School of Social Work Field Education program. Meet Larissa N. Parrott, DSW, LICSW-PIP through this Q&A.
1. What attracted you to the social work profession?
Social work has always been a passion for me, even when I didn't know what it was called. I knew that everyone deserved to be treated fairly regardless of race, socioeconomic status, or belief system. As an adolescent, I remember advocating for others. In secondary and post-secondary school, I had pivotal run-ins with bullies as I attempted to champion the rights of others. I initially thought that I wanted to practice within the field of child protective services. I believed that children were vulnerable and needed strong advocacy. Although that remains true, as I began to learn more about social problems and inequities faced by marginalized populations, my interests shifted to persons who suffer from mental illnesses and those experiencing housing instability (homelessness). Early in my career I was cautioned to watch out for professional burnout; being a social worker, especially in direct practice, can be very challenging. However, I am pleased to say that I never have experienced burnout as a social worker in my 23 years of practicing. I am just as passionate about practicing social work as I was when I first started.
2. What value do you think social work brings to individuals, communities, and society as a whole?
Social work is an instrumental part of individuals, communities, and society because social work connects them. The practice of social work understands the fluidity of individuals as they navigate through aspects of society. Social work can be practiced at micro, mezzo, and macro levels, making it an invaluable contribution to society. Micro-level practice allows social workers to work with individuals and small groups to strategically address issues that may impact their ability to live productive lives. Mezzo-level practice enables social workers to work with community partners to address problems that negatively affect their members. Macro-level practice allows social workers to impact major policies that systemically and systematically effect marginalized populations' quality of life and well-being. Social workers can work with diverse populations in diverse settings such as schools, hospitals, prisons, mental health facilities, shelters, private practices, etc.
3. Who is someone you look up to within the profession?
Dr. Bruce Thyer is someone I respect and admire within the social work profession. I had the distinct pleasure of having Dr. Thyer as my professor twice during my academic career. I first encountered him while obtaining my master's degree in social work from the University of Georgia. He sparked my research interest. I always recount how he urged me to go straight into the Ph.D. program. Unfortunately, the time was not right. Approximately twenty years later, I decided to pursue my doctorate in social work. As I researched universities, I came across Dr. Thyer's video promoting Tulane University School of Social Work's Doctor of Social Work Program. I knew then that Tulane University was the place for me because I valued his judgement and professionalism. My second time under his teaching, I learned more about research practice and found him the same authentic, insightful professor as he was at the University of Georgia. Another professor who stood out to me was Dr. June Hopps. She was an example of black excellence in social work and promoted self-care before it was popular. Her book, The Power To Care, deeply impacted how I learned to work with communities who have experienced transgenerational poverty.
4. What advice would you have for someone thinking about or new to the social work profession?
Anyone interested in pursuing a career in social work should genuinely know who they are first. They should know their strengths and challenges as well as their biases. In the practice of social work, you will encounter individuals from all walks of life; you don't get to pick your clients. Some of them may not share your core beliefs or values. You must set aside any biases that you have that may affect your ability to assist clients. It is critical to remember that your role is not to "fix" them. You are there to guide them through their journey to become a more mentally, emotionally, and physically healthier version of themselves.