You are here
Alumni Spotlight on Dr. Corine Brown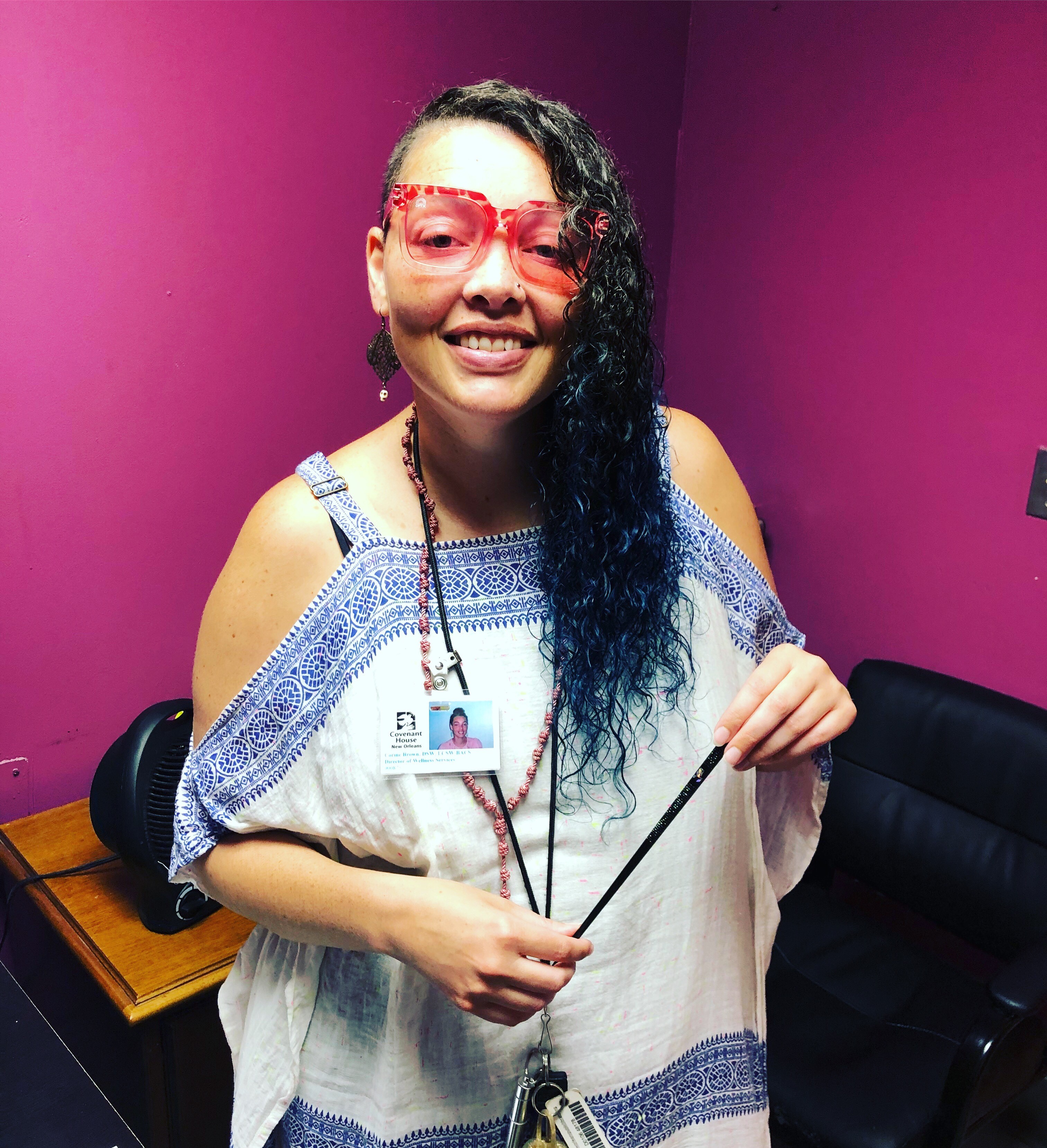 As the Director of Wellness Services at Covenant House New Orleans, Corine Brown, MSW '10, DSW '19, helps to address the mental health needs of homeless and at-risk youth. This means providing guidance and supervision to staff and SW interns, working with Tulane's on-site clinic and community partners, and conducting individual and therapeutic group sessions. Her goal has been to create a holistic approach to mental health and emphasize community wellness. "I want to help our staff understand the ways we are empowered to create an environment conducive to the mental health and wellbeing for our residents and for one another," said Dr. Brown.
She knows that is not such a simple task. Growing up in California, her family was hard-working, well-intentioned, and proud. Still, they could never get ahead. As the oldest girl of five children, she found herself taking care of others at a young age. That strength and responsibility carried her to college where she pursued early childhood and elementary education with the intention to teach. "I realized, though, that children can't learn if their basic needs aren't being met at home," said Dr. Brown. "I wanted to be part of creating that foundational support for them." When someone told her about social work, she knew that was where she could best be of service.
After receiving her Bachelor's degree from Humboldt State University, Dr. Brown came to New Orleans and Tulane. She appreciated the guidance she received from Dr. Reginald Parquet, especially when he told his students never to be afraid to ask the difficult questions – of others and of oneself. "Social workers can't get too comfortable," Dr. Brown said. "Our field requires that we be willing to put ourselves out there, to not back down from the conversations that need to be had, and to always be self-reflective."
Dr. Brown fostered that belief in self-reflection to her research. For her doctoral thesis, she studied the perceived barriers and solutions to addressing institutional racism (IR) within the social work profession. She is interested in the potential role IR may play in leading to burnout. "The field has entrenched problems that must be talked about. Systems-change is really the only way to maintain our integrity as a profession," said Dr. Brown. She is interested in continuing her work with those that care for others – social service workers, clinicians, therapists, and activists – and helping them facilitate that change and creating a professional climate conducive to real healing.
She envisions the future of social work as informing all organizations and institutions that work with people. "I look forward to a time when it's clear why any organization that works with people needs a social worker on their team," said Dr. Brown. "when our professional worth is without question, and we are recognized as those uniquely skilled in empowering people to thrive."