You are here
A Celebration of 32 Years of Service
After 32 years of outstanding service with the Tulane School of Social Work, Dr Jane Parker is retiring in May, 2018.  Please join us in wishing Dr Parker all the best with her new chapter of life's adventure.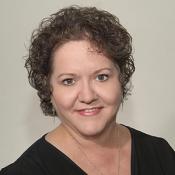 Before earning her Doctor of Philosophy and her MPH at Tulane University, Dr Parker attended Mississippi State University (BA) and the University of Southern Mississippi (MSW). 
 
Dr Parker began her academic career with the School of Social Work as a Director of Field Instruction, Recruitment and Continuing Education in 1986.  Through the years, in addition to her faculty role, she has held many positions with the school including the role of Associate Dean for Organizational Development and Community Partnerships from 2001 to 2007, Director of the Institute for Psychosocial Health since 2008, and recently DSW Program Director and the Associate Dean of Academic Affairs.
 
Dr Parker has been an influence on decades of social work students and was instrumental in creating the Disaster Mental Health Certificate program for the school.
 
Dr Parker divides her time between New Orleans, and her beloved Mississippi gulf coast.
 
We all thank Dr Parker for her dedication, loyalty and accomplishments that have helped the school gain national prominence.