You are here
Leadership with Legacy - Leadership Workshop with Colonel Mark Boone
Colonel Boone spent an action-packed day of leadership dialogue and scenario-based discussion.
Effective Leadership Traits and Principles
Best Practices for Leadership
Elements of Power
Leading in Times of Organizational Change
Power of Respect
Leadership Vignettes
Suggested Readings include: The Bathsheba Syndrome, The Five Virtues of Kofi Annan, and the Parable of the Sadhu.
Mark Boone is a career Marine Corps Officer and current MSc Candidate in Disaster Resilience Leadership. A fully qualified joint officer with a proven track record of leading both civilian and military multicultural teams, Colonel Boone has successfully navigated some of the most challenging operational environments in the world. He has worked with the United Nations, USAID, Ambassadors and Country Teams, NGOs, the World Bank, and coalition partners from over 60 nations. Mark received his MA in Administrative Leadership and is a graduate of the National Defense University, Joint Staff College, and a Distinguished Graduate of the Command & Staff College.
Tornado Response: Thank you to all the DRLA colleagues who have participated in response and recovery efforts! 
Reflections from the field: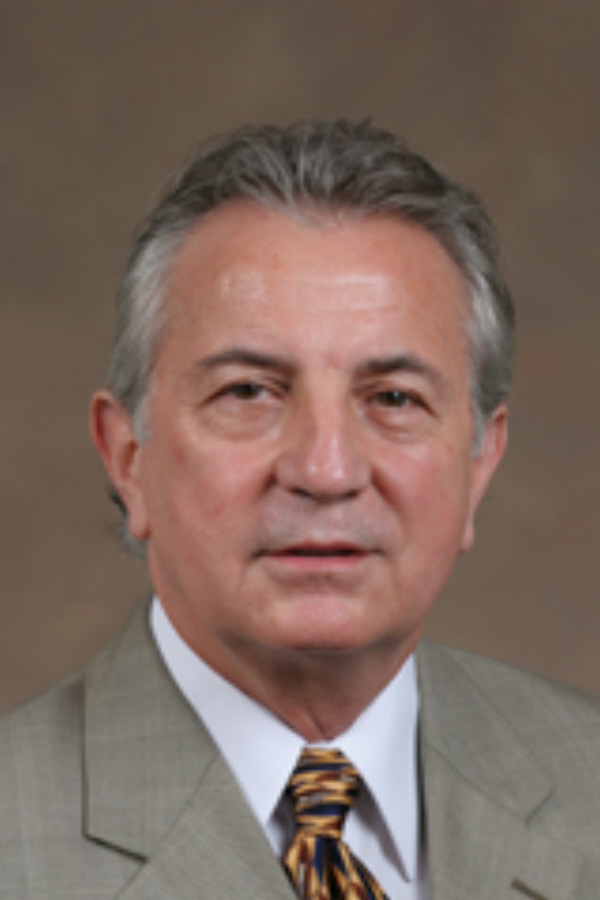 In above photo, DRLA Professor Meredith Feike and DRLA alum Heather Milton assist with in the New Orleans Emergency Operations Center (EOC) following the devastating tornado outbreak. 
Lindsay McBeth, current DRLA student 
"I am currently interning with the American Red Cross, South East Louisiana chapter, it is apart of my degree requirement for the social work program.  Following the tornado, I was put on the disaster response operation and have spent the last two weeks doing disaster assessment, including canvasing of New Orleans East to determine what areas were accessible and/or inaccessible.  I also have been heavily involved with disaster mental health operations, working with those affected by the storm in both the shelter (before it closed), as well as those whose home was destroyed or had major damage (going door to door based off of the damage assessment data).  I often worked alongside caseworkers, and would provide some mental health services to clients who were suffering emotionally.  This included sharing known and available community resources, (Louisiana 211, St. Vincent de Paul, Salvation Army etc); as well as steps needed to apply for FEMA and disaster food stamp benefits.  I also did casework, which entailed opening cases so that folks could receive some monetary benefits through the Red Cross."
Heather Milton, DRLA alum
"I spent Friday (2/10) creating a map of donation drop-off sites after validating info already gathered. at City Hall EOC on 9th floor, requested by Kali Roy of Evacuteer"
Atianna Cordova, current DRLA student, 
assisted with tornado damage assessments in New Orleans East
Betsy Lopez, current DRLA student
"On the Saturday following the tornado devastation, my dad, brother, and I headed to New Orleans East to help.  My brother and I grew up in Louisiana and are  very familiar with the aftermath of hurricanes.  Tornado devastation is a whole different realm and something I never thought I would witness in New Orleans.  The clean up we did focused on getting the debris of three houses that would later be knocked down to the curve so it could be removed.  I remember my family members that lost their houses in Hurricane Katrina and how important salvaging items, especially pictures, were to them.  While the clean-up team, composed of Louisiana residents and AmeriCorps members and alums, wanted to move efficiently, we made sure to save any items that we thought would be important to the family."
Jennifer Sato, current DRLA student
"I was working with Evacuteer and I was assisting in food distribution management along side second harvest. It was an incredibly important experience and highlighted so many areas of operations management I have learned about in class. One reality that we certainly encountered was that of trauma - The emotional impact was high especially in the first few days, and it feels very different than regular food bank distribution. It also highlighted the importance of teamwork and team preparedness, we absolutely needed everyone on the same page in regards to operation standards and planning.
I also taught a course in disaster preparedness at a local school; we discussed the tornado and without eliciting the students talked about their feelings and what preparedness meant to them. We focused on an experiential model for this class. We looked at the science of tornadoes, preparedness, and through the hands-on work students process their own feelings around the tornado that had occurred in New Orleans East.
The pictures included are from the food bank distribution point and front of the class I taught on tornado preparedness, the students were working on looking at the difference between climate and weather, climate change,  and what weather phenomena makes a tornado."