You are here
Guiding Graduate School Enrollment: Meet Amanda Rosales, TSSW's Assistant Dean of Enrollment Management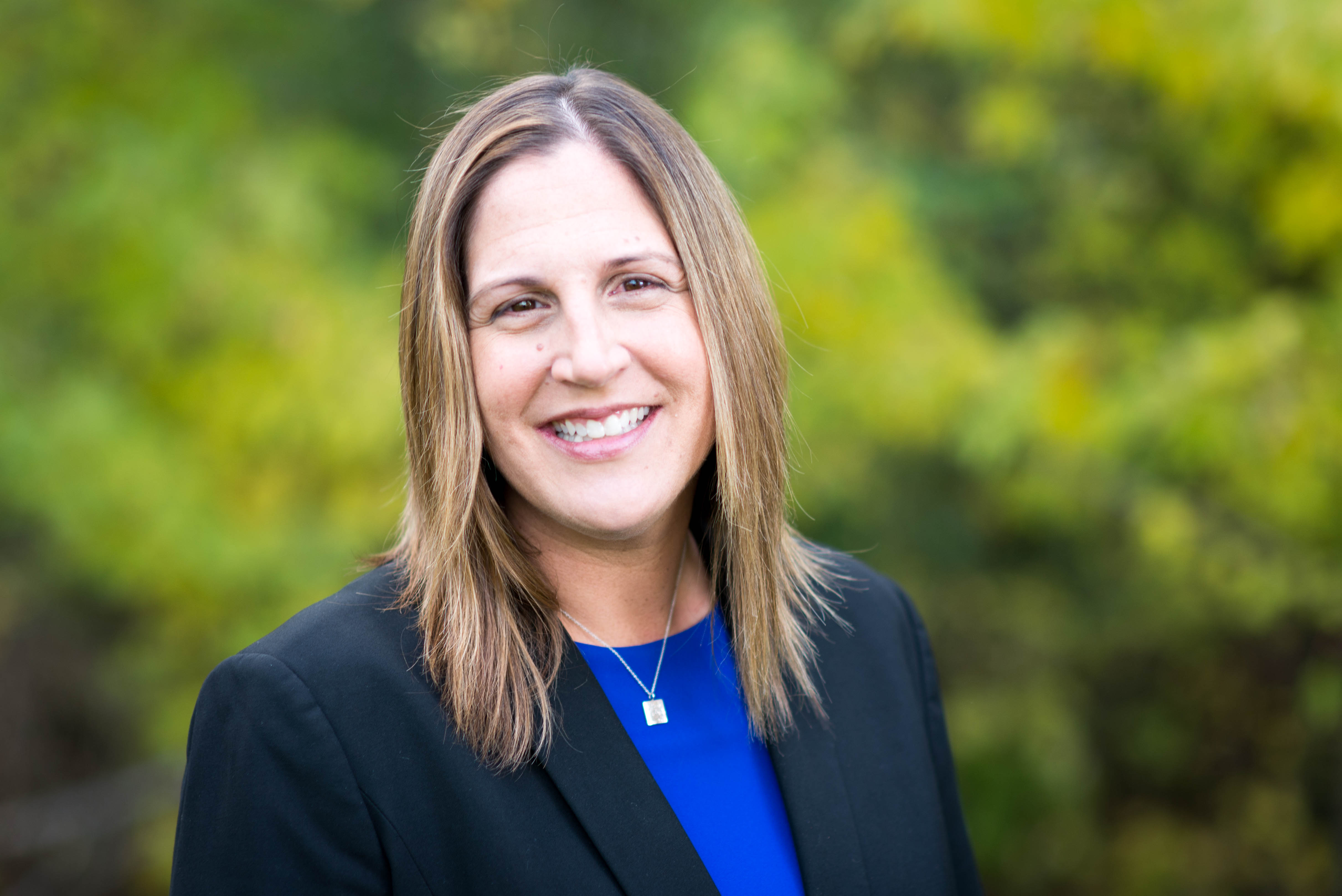 While reaching a destination alone is possible, having an optimistic guide can make that journey smoother. The newest member of the Tulane University School of Social Work leadership team hopes to become that support for prospective and current students. As Assistant Dean of Enrollment Management, Amanda Rosales combines her experience and enthusiasm with a person-centered operational approach to ensure an accessible and equitable entrance to graduate school.
At a time when few programs offered degrees specializing in higher education, Amanda "fell into" the field. She started her career at the University of Wisconsin Milwaukee (UWM) as a graduate assistant for a group of advisors traveling to support students who attended classes remotely throughout the state. "I hadn't really considered higher education as a career path," she said. "I was inspired by our students and my colleagues, so this career path found me. I had an 'AHA moment' at UWM, as every day I was feeling good about what I was doing and the advisors and students I was supporting."
Amanda eventually found herself at Wayne State University in Detroit where she fully developed her passion for supporting students, particularly behind the scenes in operations. She shifted from working one-on-one with students to a macro approach that recognizes the opportunities higher education provides beyond one degree for one student. "When you support an individual in their academic journey, you affect a larger ecosystem," she said. "Their success affects their well-being, their family, and their community. It will always give back."
Addressing the Need for Social Workers
This understanding of micro and macro combined with her previous interest in counseling suits Amanda in her new role within TSSW. She appreciates the way social workers navigate systems to make change. "Even as trained clinicians, they have a larger scope of understanding the way local, federal, and global environments as well as systems of oppression impact a person and their families," she said. "No other mental health profession ties the larger setting into an individual's life and perspective as effectively as social work."
Amanda appreciates the way social work education fully engages students in their communities preparing them to support individual, group, and social needs in a holistic way. "I couldn't feel better about what we provide our students with and how they train us," she said. "This is the best of all the worlds for me – it marries what I personally care about and what I feel society needs."
As for what TSSW brings to the social work field, Amanda is excited to share the innovative opportunities available in person in New Orleans and online around the country. "The programs that we offer are unique and position us nicely to continue to support the profession and individual expertise," she said.
The United States Bureau of Labor Statistics indicates that the social work field will grow 12% over the next ten years, which is faster than the national average. As disparities and inequities become more apparent and the need for high quality mental health support increases, compassionate and competent social workers can be there for individuals and communities to leverage strengths, connect resources, and fill gaps. "Nothing highlights this more than the global pandemic," said Amanda. "We need to increase the availability of social workers and mental health practitioners. We need  to graduate more scholars quickly so that they can move on to support the needs of our society."
Increasing Access and Diversity
That starts with educational opportunities, like those TSSW provides, and Amanda has meaningful goals for her and her team. "Of course, we want to increase enrollment, but we want to do that in thoughtful ways that benefit each cohort and society," she said. "We are thinking more about what helps another student and what helps their community."
Leveraging her operations and systems background, Amanda aims to make application and enrollment as easy as possible. "Engaging in our processes should be seamless. We want individuals to focus on presenting their best selves, not navigating barriers," she said. "If we do our job well, it provides a quick transition and access to the education they are looking for."
Amanda also hopes she and her team can develop a diverse student body that is academically prepared. "Diversity brings in different perspectives and enriches the classroom experience. It increases critical thinking to solve the problems that exist in our society," she said. "We know this is a predominantly female profession, so we want to continue to diversify in terms of gender identity. Those perspectives are important, and we want those voices in the classroom."
Having Patience and Practicing Self-Care
With her purpose and goals ahead of her, Amanda knows slowing down and focusing on her personal adventure will support her in her new role at TSSW. "Some good advice that I can pass along is to have patience," she said. "In a world of instant gratification, we've become inpatient as individuals and as a society. Good things take time and taking your time in making thoughtful decisions can pay off."
Self-care for Amanda includes running and biking. "I've been a runner for 32 years. I've done marathons and ultramarathons. I've done a 300K bike ride in a day," she said. "I like to challenge myself and decompress and work towards an accomplishment."
Amanda also plans to use her bike to explore New Orleans. "Biking is about feeling the wind in your hair. There's a special joy with biking that gives you mobility and a quicker look at a place," she said. "As a tourist, I've loved New Orleans my whole life. On one visit, I found a place to rent a bike and rode around during Mardi Gras."
Having relocated from Detroit, Amanda sees similarities from where she is from to where she is now. "There are parallels in terms of the diversity of the population. Both are music towns providing a lens into the deep roots of American culture," she said. "While both have had their hardships, people identify with one another. There's community here."
The combination of living in New Orleans and the opportunities of her new position played into Amanda's decision to accept her new role. "I do feel like I've hit the jackpot here!" she said. "And, I hope the students and Tulane benefit from that as well."