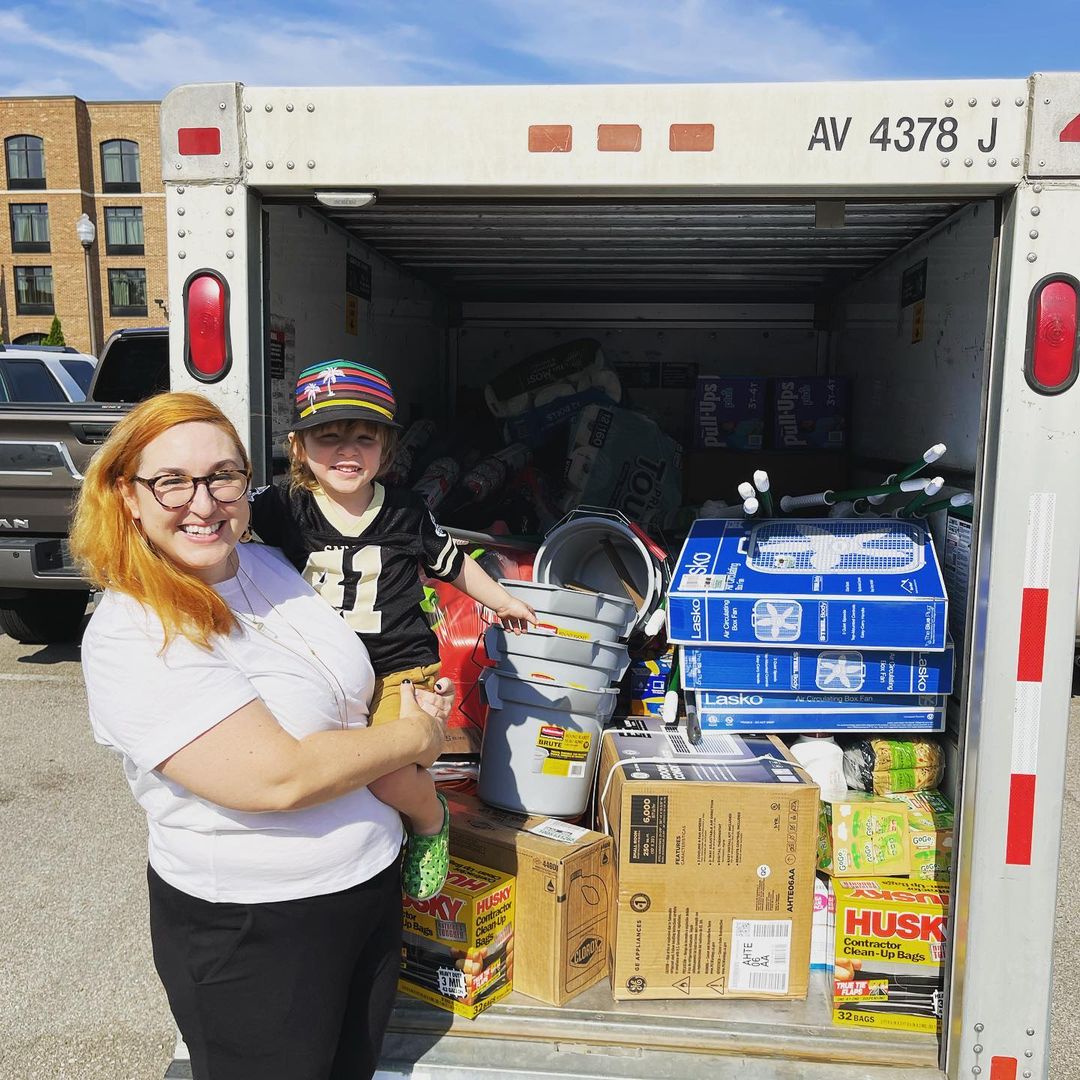 The Tulane University School of Social Work is so grateful for those within our community who went above and beyond in providing support and mutual aid after Hurricane Ida. TSSW Alum and Adjunct Instructor Dr. Cat Patteson Poehling shared her story of organizing and delivering supplies.
She says: "I have been so moved and full of gratitude witnessing and being a part of neighbors helping neighbors across the city and beyond. My employer, Family Preservation Services, paid for the U-Haul and set aside over $1,000 to bring agency staff and clients power banks, non-perishable, and cleaning supplies. Staff brought items directly to individuals living with severe and persistent mental illness who would not otherwise have been able to access support. I independently raised around $1,500 for community supplies, including non-perishable food, Gatorade, hygiene items, over-the-counter medication, cleaning tools, gas cans, gas, batteries, and precharged power banks to the city. I distributed the majority of food directly to individuals' homes who I was connected to through mutual aid groups. The majority of cleaning supplies were taken to St. James Parish by the nonprofit, Lowernine. I bought the remaining items to a mutual aid community distribution center in the 7th ward where they were distributing food and gas for free during the time it was most difficult to access."
Pictured: Dr. Poehling and her child Cameron loading up in Memphis to bring supplies back to New Orleans after Hurricane Ida.