TSSW's Mission
The Tulane School of Social Work's mission is to enhance the well-being and equitable treatment of diverse individuals and communities through transformative education, generation of knowledge, service and community engagement.
TSSW's Vision
TSSW's strives to build innovative, world-class graduate programs through cutting-edge research and training future leaders to provide evidence-informed, interdisciplinary practice locally and globally that advances the behavioral health and health needs of individuals, families and communities.
TSSW's History
The Southern School of Social Sciences and Public Services was the first training program for social workers in the deep South. Under the sponsorship of the Kingsley Settlement House, a group of Tulane social science faculty offered the first classes in social welfare in 1914. Sponsored by grants from the American Red Cross, a formal one-year program was implemented in 1921.
By 1927, with funding from a Rockefeller grant, the school became a separate program with a two-year curriculum qualifying students for the Master of Arts. In 1935, the University established the degree of Master of Social Work. The School has awarded the Master of Social Work degree to more than 6,000 students from all 50 of the United States and more than 30 other countries.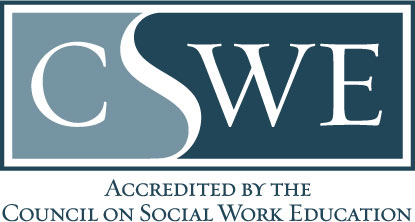 Since 1927, the first year of national accreditation for social work education, the School of Social Work has maintained full accreditation status. It is a charter member of the Council on Social Work Education, which is the standard-setting and accreditation body in the field of social work education. Tulane School of Social Work is accredited by the Council on Social Work Education (CSWE). TSSW was recently awarded accreditation of the Master of Social Work Degree program for the full eight-year cycle with no contingencies.