Tulane University is a member of the prestigious Association of American Universities, a select group of the 62 leading research universities in the United States and Canada with "preeminent programs of graduate and professional education and scholarly research." Tulane also is ranked by the Carnegie Foundation for the Advancement of Teaching as a university with "very high research activity." Of more than 4,300 higher educational institutions rated by the foundation, Tulane remains in a prestigious category that includes only 2 percent of universities nationwide.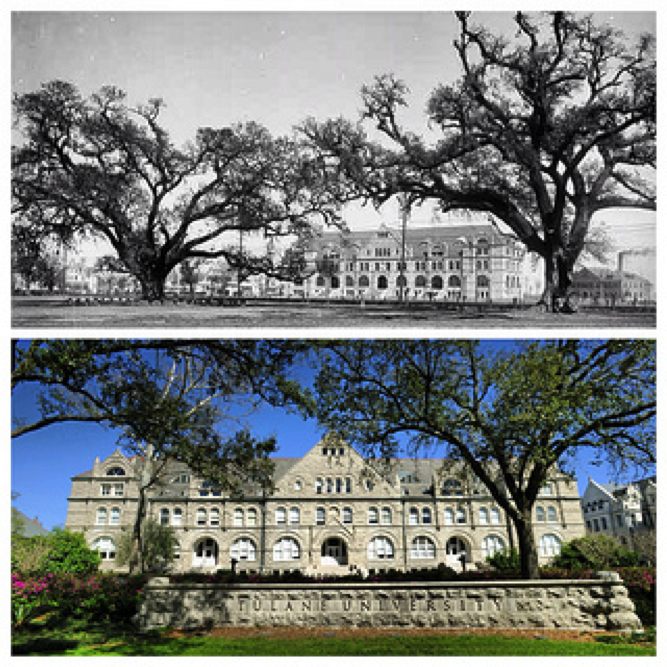 Located in New Orleans, Tulane traces its origins to the Medical College of Louisiana, the Deep South's second-oldest medical school, which was founded in 1834. By 1847, the Medical College was part of the newly established public institution, the University of Louisiana.
Tulane emerged as a private university in 1884 when the public University of Louisiana was reorganized and named in honor of benefactor Paul Tulane, a wealthy merchant who donated more than $1 million in land, cash and securities "for the promotion and encouragement of intellectual, moral and industrial education." A native of Princeton, N.J., Paul Tulane had made his fortune in New Orleans and his gift expressed his appreciation to this Southern city on the Mississippi River. In 1886, the H. Sophie Newcomb Memorial College was established for women as part of the university. Newcomb-Tulane College today enrolls all undergraduates at the university.
Tulane moved to its present campus on St. Charles Avenue in 1894. The Tulane University Health Sciences Center in downtown New Orleans includes the School of Medicine, School of Public Health and Tropical Medicine, and School of Social Work while the Tulane National Primate Research Center is in Covington, La.
Research in many disciplines has flourished at Tulane through the establishment of centers such as the Roger Thayer Stone Center for Latin American Studies, the Middle American Research Institute, the Tulane/Xavier Center for Bioenvironmental Research, the Murphy Institute, the Tulane Cancer Center, the Tulane Center for Gene Therapy and the Newcomb College Institute.
In fall 2005, Tulane weathered Hurricane Katrina, the nation's worst natural disaster. A renewed Tulane emerged from the storm as a stronger institution focused on an exceptional undergraduate program complemented by superb graduate, professional and research programs based on the university's historical strengths and distinctive characteristics.
Mike Fitts became the school's 15th President of Tulane University in 2014. 
Tulanians come from 58 countries and all 50 states. On average, students travel 923 miles to get here from home. In some places, that kind of diversity sticks out. Here, it blends perfectly with our surroundings. Tulane and New Orleans are connected. New Orleans is a melting pot of cultures, and our art, architecture, food and music show it.
Click here to learn more about Tulane's History and Traditions.