The Mental Health, Addiction and the Family Focus Area centers around the evidence that healing is the most robust in a relational context. This Focus Area is unique to Tulane University School of Social Work. Our program is a rigorous combination of coursework, focus area-related field placements, and our signature Journal Club/Community meetings component, which gives the student opportunities to network and discuss focus area-related topics.
The Focus Area is affiliated and funded by the Porter-Cason Institute (PCI). PCI is the result of a large private contribution from a Tulane MSW alumnus for the purpose of training. Funds from PCI allow us to augment training with lectures from local and national experts as well as provide advanced training of professionals in our community.
The culture of this focus area centers around developing creativity and courage in both your time at Tulane and in your career. Social Work is both an art and a science. We teach the science and provide a place for you to come to understand and develop your own unique art within ethical and evidence-based interventions. Throughout your career, you will hone your understanding of the science, art, and creativity required of an exceptional Social Worker. We view it as one of our primary objectives to give you the courage to be comfortable in uncomfortable moments and to give space for truth and healing that may emerge as you develop this comfort.
Advantages of the Mental Health, Addiction and the Family Program Focus Area:
Opportunities for mentorship by national experts
Opportunities for work on community projects
Try on your "Clinical Self" and your "Community Self" (A laboratory for Courage and Creativity)
Mental Health, Addiction and the Family are ALWAYS part of any Social Work career
Requirements for the Focus Area:
Healing in a Relational Context
Elective Classes that qualify for the Focus Area (2 of your 3 Electives):

7010 Family Trauma
7300 Clinical Intervention with Children and Adolescents
7360 Contemporary Practice with Couples & Families
7365 Clinical Practice in Addiction and Substance Abuse
7370 Introduction into Behavior Pharmacology

One core MSW curriculum paper per semester
On-campus students - Attend each semester's Journal Club/Community meeting.
Online students - Once a semester, attend one community meeting or educational opportunity related to the focus area with a 1-page reflection each semester. Meetings and opportunities are to be approved by the Program Director ahead of time.
Focus area-related field placement with one focus area-related objective included in field work plan
Please see TSSW's MHAF curriculum and MSW curriculum for more details.
Meet One of Our Participants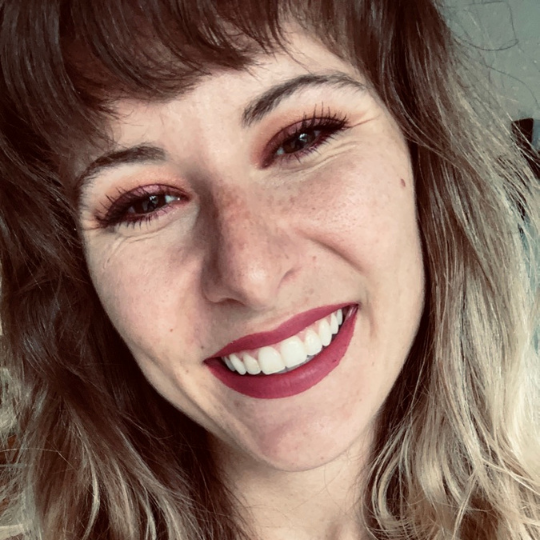 Elizabeth Blessing is in her first semester at Tulane University's School of Social Work, and her goal is to become a licensed social worker to start her own child placement agency. She says a massive number of children are in the Texas Department of Family and Children Protective Services Foster Care and very few foster families are in her hometown. These children are getting sent to Dallas, Houston, and out of state to find foster families. She hopes to use her agency to bring attention to the problems, train potential foster families, and use profiles for the best possible placement.
Application Process
Once admitted to TSSW's MSW program, contact Parker Robinson or Jessica St. Pierre with any questions and to schedule an interview to apply for the Mental Health, Addiction and the Family Focus Area.
Parker Robinson, MHA, LCSW-BACS
Director of Porter Cason Institute and Center for Lifelong Learning
127 Elk Place, Office 416
New Orleans, LA 70112
Email: PSternbe@tulane.edu
Phone: (504) 231-6618
Jessica St. Pierre
Administrative Assistant of Porter Cason Institute and Center for Lifelong Learning
127 Elk Place, Office 408
New Orleans, LA 70112
Email: JStPierre@tulane.edu
Phone: (504) 247-1446