You are here
Returning to Campus for Spring 2021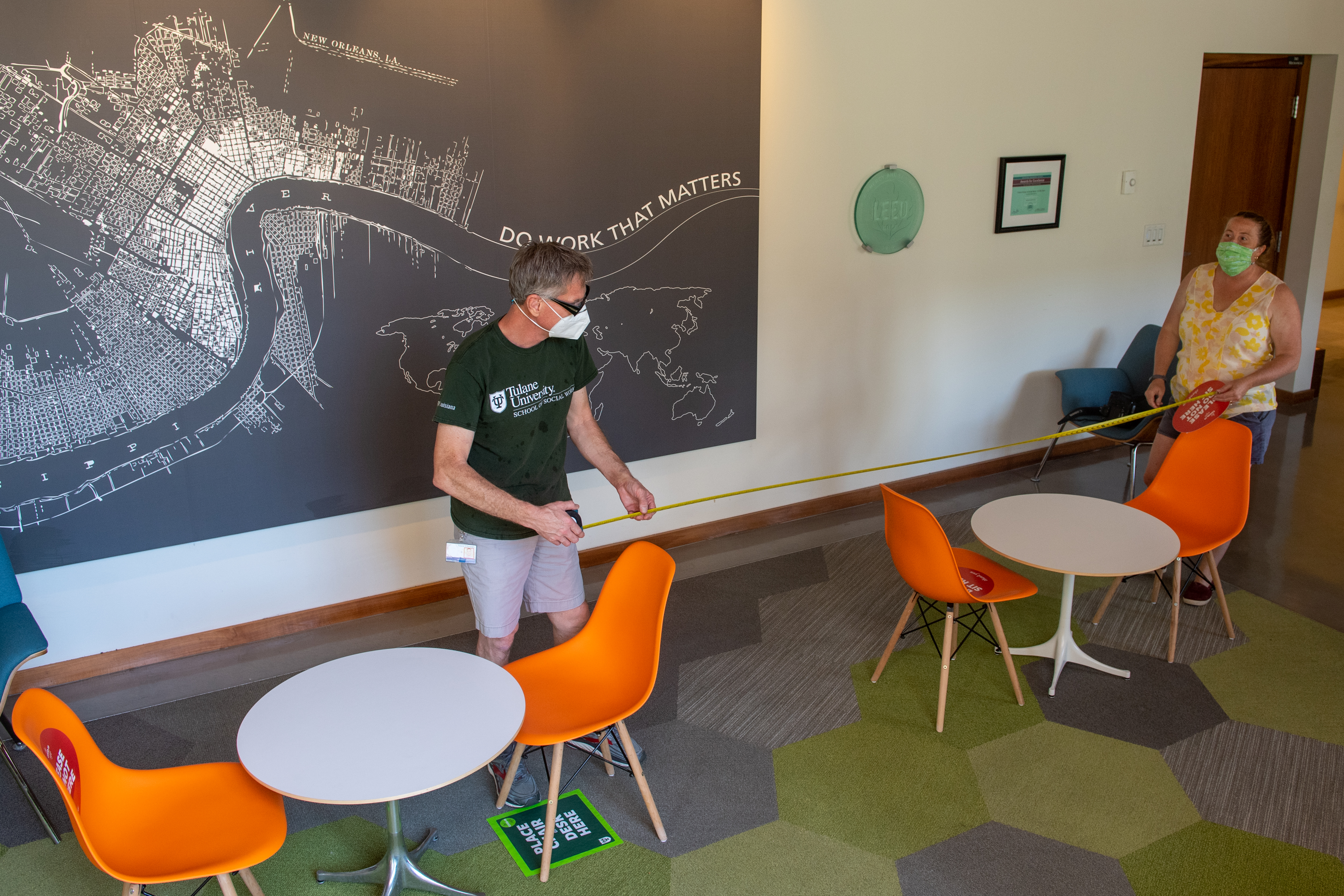 Thank you to our faculty, staff, and students for their continued commitment to and flexibility with our collective efforts to mitigate the spread of COVID-19. As Tulane University and our School of Social Work prepares for the start of the Spring semester on Tuesday, January 19, we wanted to ensure you received university communications related to returning to campus.
Your mental health remains as important as your physical health, so please access these resources as needed:
Tulane's Counseling Center (for students) and The Line, a 24/7 crisis line at 1-504-264-6074.
New Directions (Tulane's employee assistance program)
Disaster Distress Hotline at 1-800-985-5990
Keeping Calm through COVID Hotline at 1-866-310-7977
Again, we appreciate all that you do for each other and our communities. Please remember to wear your masks, practice physical distancing, and wash your hands!
We are looking forward to a new semester with continued collaboration and doing work that matters.