You are here
TSSW Accepted to Present at Society for Social Work and Research Annual Converence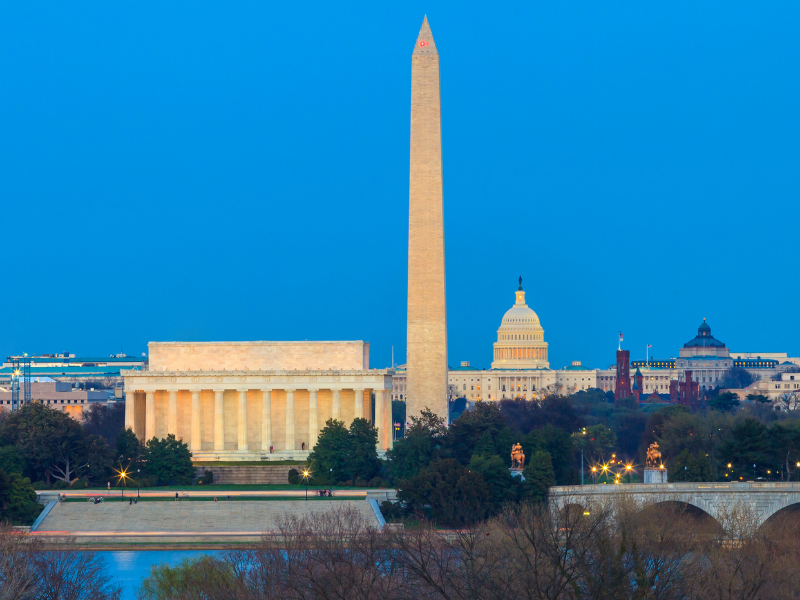 Sharing knowledge generated from research is one way the Tulane University School of Social Work supports the profession, its practitioners, communities, and individuals. We're pleased to have our faculty and students featured at this year's Society for Social Work and Research annual conference at the Marriott Marquis in Washington, DC. 
With more than 1900 members, SSWR advances, disseminates, and translates research that addresses issues of social work practice and policy and promotes a diverse, just, and equitable society. 
The 26th Annual Conference theme is "Social Work Science for Racial, Social, and Political Justice," and several members of the TSSW community were accepted to the conference as follows. Please note that not all those listed will be in attendance.
---
Thursday, January 13, 2022
3:15 to 4:45 pm | Marquis BR Salon 6, ML 2 
"A COVID-19 Diary Study: Understanding the Impact of COVID-19 Among Social Work Students"
Leia Saltzman, PhD, Assistant Professor, Tulane University, New Orleans, LA
Lauren Terzis, PhD, Clinical Assistant Professor, Tulane University, New Orleans, LA
Dana Logan, MSW, Doctoral Student, Tulane University
3:15 to 4:45 pm | Liberty Ballroom K, ML 4 
"First Responders in COVID-19: The Impact of Compassion Fatigue"
Tonya Hansel, PhD, MSW, Associate Professor, Tulane University, LA
Leia Saltzman, PhD, Assistant Professor, Tulane University, New Orleans, LA
Temcula Robinson, MSW, Doctoral Student, Tulane University
Charles Figley, PhD, Professor, Tulane University, LA
---
Friday, January 14, 2022
8 to 9:30 am | Liberty Ballroom N, ML 4 
"'Yelling at Them Makes It Worse': Student and Faculty Perspectives on School Discipline and Youth Empowerment"
Estilla Lightfoot, MSW, Doctoral Student, Tulane University, New Orleans, LA
8 to 9:30 am | Treasury, ML 4 
"The Relationship between Discrimination, Resilience and Alcohol Use Among Asian, Black, and Latina/o Americans during the COVID-19 Pandemic"
Audrey Hang Hai, Post Doc, Boston University, MA, Assistant Professor, Tulane University, New Orleans, LA
Cristina Bares, PhD, Associate Professor, University of Michigan-Ann Arbor, Ann Arbor, MI
Karen Chartier, PhD, Associate Professor, Virginia Commonwealth University, VA
Christina Lee, PhD, Associate Professor, Northeastern University, Boston, MA
9:45 to 11:15 am | Marquis BR Salon 6, ML 2 
"Trends and Correlates of Internet Support Group Participation for Mental Health Problems in the United States, 2004-2018"
Audrey Hang Hai, PhD, Postdoctoral fellow, Brown University, MA, , Assistant Professor, Tulane University, New Orleans, LA
Christina Lee, PhD, Associate Professor, Boston University
Sehun Oh, PhD, Assistant Professor, Ohio State University, Columbus, OH
Michael G. Vaughn, Ph.D., Professor, St. Louis University, St. Louis, MO
María Piñeros-Leaño, PhD, Assistant Professor, Boston College, MA
Jorge Delva, PhD, Dean, Boston University
Christopher Salas-Wright, PhD, Professor, Boston College, MA
2 to 3:30 pm | Liberty Ballroom J, ML 4 
"School-Based Mental Health Professionals Responses to COVID-19"
Hannah Knipp, MSW, PhD Student, Tulane University, New Orleans, LA
3:45 to 5:15 pm | Independence BR B, ML 4 
"Documenting Disparity: Coverage of Maternal Mortality in Select U.S. Newspapers"
Margaret Downey, PhD, MSW, Assistant Professor, Tulane University, LA
3:45 to 5:15 pm | Independence BR C, ML 4 
"The Impact of Motivation for Adopting or Assuming Guardianship on Long-Term Permanence"
Joan Blakey, PHD, Associate Professor, Tulane University, LA
Kerrie Ocasio, PhD, Assistant Professor, West Chester University of Pennsylvania, West Chester, PA
Nancy Rolock, PhD, Henry L. Zucker Associate Professor of Social Work Practice, Case Western Reserve University, Cleveland, OH
5:30 to 7 pm | Independence BR H, ML 4 
"Innovating with Social Work Values: Integrating Anti-Oppressive Social Work Design in Education, Research and Practice"
Leia Saltzman, PhD, Tulane University and Sarah Dow-Fleisner, PhD, University of British Columbia
---
Saturday, January 15, 2022
8 to 9:30 am | Marquis BR Salon 6, ML 2 
"International Student-Athletes' Psychological and Sociocultural Adjustment Experiences: A Qualitative Interpretive Meta-Synthesis"
Lauren Terzis, PhD, Clinical Assistant Professor, Tulane University, New Orleans, LA
Lauren Beasley, LMSW, Doctoral Candidate, University of Tennessee, Knoxville, TN
8 am to 9:30 am | Liberty Ballroom J, ML 4 
"Research on Doctoral Social Work Education: Improving Curriculum through Equity Justice and Inclusion Frameworks"
Tonya Hansel, PhD, MSW, Associate Professor, Tulane University, LA
Samuel Bradley, DSW, Assistant Professor of Macro Practice, Boston College, MA
Elba Figueroa, MSW, DSW Student, Tulane University, New Orleans, LA
Jamie Ingram, MSW, DSW Student, Tulane University, New Orleans, LA
Rachel Swope, DSW Student, Tulane University, New Orleans, LA
12:30 to 1:30 pm | Independence BR A, ML 4 
"Disaster and Climate Research"
Regardt Ferreira, PhD, University of the Free State
---
Sunday, January 16, 2022
9:45 to 11:15 am | Marquis BR Salon 6, ML 2 
"COVID-19, Intimate Partner Violence, and Female Stress and Resilience"
Regardt Ferreira, PhD, Associate Professor, Tulane University, New Orleans, LA
Clare Cannon, PhD, Assistant Professor, College of Agricultural & Environmental Sciences, Sacremento, CA
Fred Buttell, PhD, Professor, Tulane University, New Orleans, LA
9:45 to 11:15 am | Independence BR G, ML 4 
"COVID-19 Mental Health and Resilience"
Leia Saltzman, PhD, Assistant Professor, Tulane University, New Orleans, LA
Tonya Hansel, PhD, MSW, Associate Professor, Tulane University, LA