You are here
Visit lays foundation for future social work collaborations with Cuba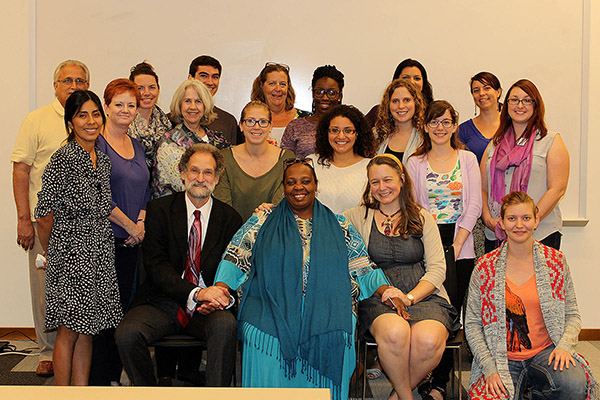 "It's not like here."
That's how Odalys de la luz González Jubán, president of the Cuban Society of Social Workers in Health Care (SOCUTRAS), started to answer a student's question during her weeklong visit in New Orleans hosted by the Office of Global Programs at the Tulane University School of Social Work.
González said state participation is the biggest difference in social services.
"There's much less involvement here," she said. "I think social workers have government support here, but not to its fullest potential. I feel like there is more action here, but it's more through programs or projects that are not regarding the state. I feel like there is involvement, but it is more in the private realm and more for individual interests and not at the societal level."
As president of SOCUTRAS, González works to help integrate social work into the Cuban national health system and also advocates for Cuban social work around the world. In addition, she is a scholar, educator and practitioner of social work. It was her first visit to the United States.
"More than anything, just to have this opportunity has been amazing," she said. "I could have never dreamt this."
Her trip included visits to Kingsley House, the first settlement house in the South, and Esperanza Charter School, a social work field placement site working with a Spanish-speaking community members in a school setting. She had a meeting with New Orleans Children's Health Project.
She also visited the Veterans Administration Hospital, where the director awarded her a commendation medal.
González said she hopes to help erase the distorted view of Cuba and that people will visit the country to live the realities of Cuba, as well as people from Cuba doing the same in the United States.