You are here
Women in Social Work: Catherine "Cat" Patteson Poehling, MSW, MS, LCSW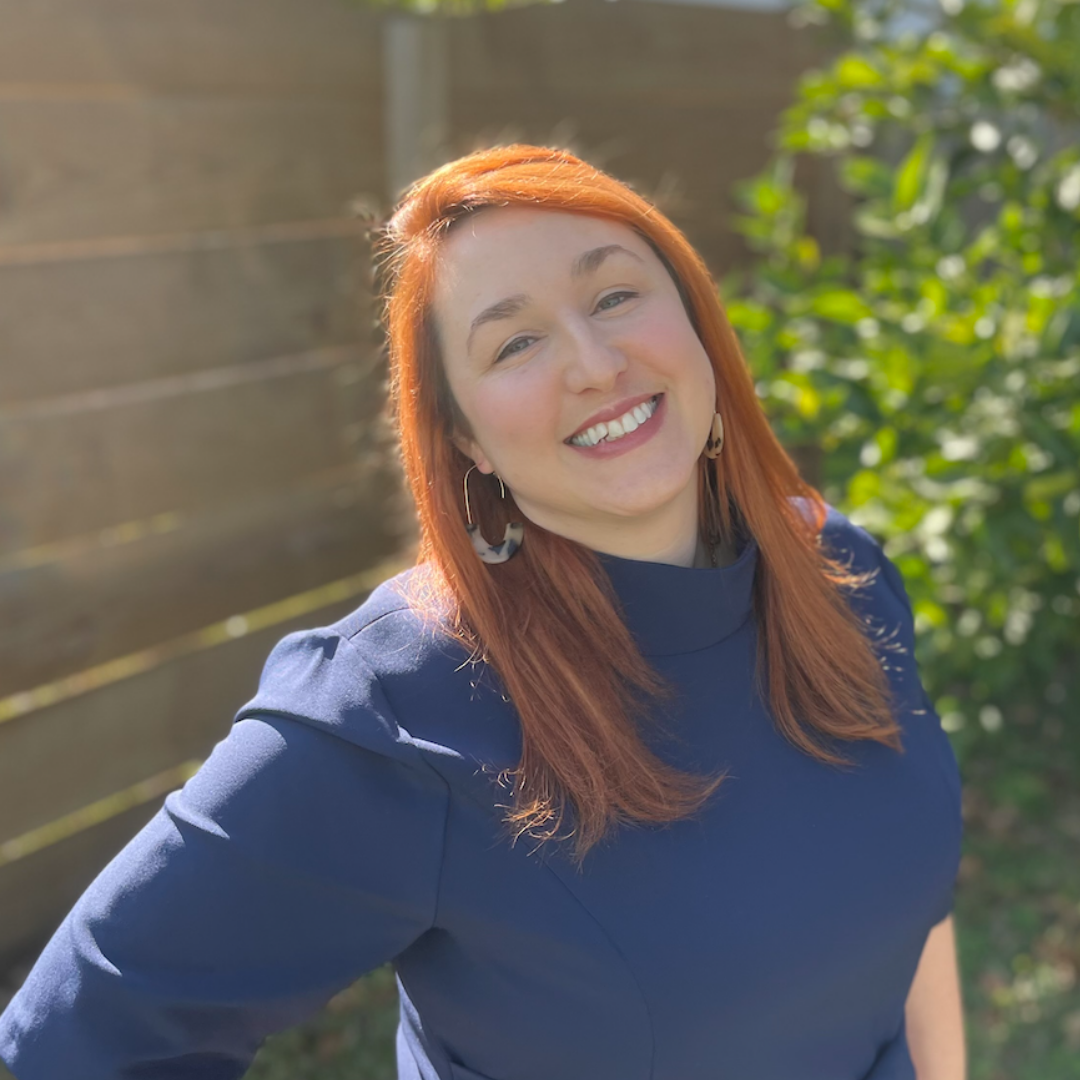 In continuation of our Field Education Department's series that combines Women's History Month and Social Work Month, they are highlighting another one of their field instructors who guide our Master of Social Work students in their required internships.
Meet Catherine "Cat" Patteson Poehling, MSW, MS, LCSW.
---
After all of these years why social work?
I grew up with two parents who have mental health diagnoses. At first, I started taking classes to understand more about what they were going through and how I could help them. Through my training, I met so many individuals and families who dealt with many of the same hurdles in life that my family went through. Justice and caring are my primary motivators. I have always felt the need to act and support to make every situation I am in better than how I found it.
---
Why mezzo social work?
In my professional and pro bono social work roles I practice a variety of micro, mezzo, and macro social work. If there is anything my practice has taught me, it's that each type of social work practice is connected to one another and cannot be separated. My clinical knowledge about human behavior and person in environment directly informs how to provide resources and programs to small groups and communities. I particularly enjoy mezzo social work because of the ability to reach larger groups of people and magnify the positive effects of the work. 
---
Why did you choose social work for your profession?
While I was a high school student, I took psychology classes at my local community college and majored in Psychology at the University of North Carolina Greensboro. I knew I wanted to serve my community, but I was unsure if I wanted to pursue a graduate education in psychology, counseling, or social work. I spent a decade working at the bachelor's level where I worked alongside social workers, counselors, nurses, and psychiatrists. This experience and mentoring from many great social workers helped me learn about the flexibility and holistic view a social work education would provide me. When I began social work school and learned about our history, our Code of Ethics, and our commitment to social justice, I knew I was in the right profession. I never looked back.
---
Who is a social work professional that you look up to in the field?
I met Jane Brewer while I was an MSW student at TSSW searching for my field placement. When I interviewed for an internship with a domestic violence and sexual assault center, I instantly knew that was where I wanted to be. Not only was it the type of social work practice I wanted to do (a blend of micro, mezzo, and macro addressing trauma and gender-based violence), but she was clearly an inspirational leader and practitioner. Her experience spans decades and a myriad of programs and services. Today I am proud to call Jane a life-long mentor, colleague, and friend.